DJ LANA SCOLARO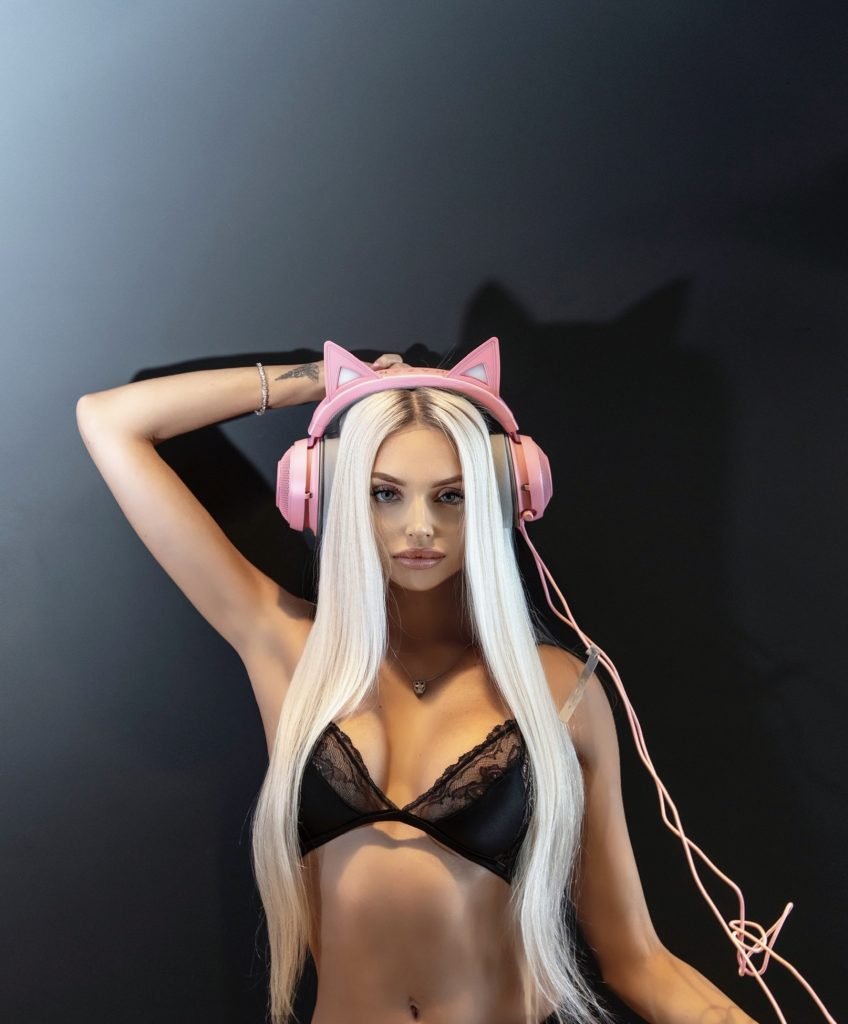 Can you tell us about your journey to becoming a DJ? What inspired you to pursue this career?
I spent every summer in ibiza since I was 13 years old and fell in love with the music and party scene and it was my father who convinced me to pursue a career as a dj as I was partying all the time and constantly searching for new music and producing. I played the cello from a very young age as well as keyboard and produce using ableton.

How would you describe your music style and how has it evolved over time?
My music style changes always and I like to explore different genres. I started with hip hop / rap and was then signed with Sony music and started to release more commercial tracks for example "Charlie" which is my biggest success as of now. I am now an independent artist and produce more tech house style with melodic and dreamy vocals.       

Can you walk us through your creative process for producing and mixing music?
I produce at home or anywhere I am using ableton and have a whole set up studio in my ome in ibiza, I have it sent to be mastered professionally as that is not my forte. Most of my emotions and how I am feeling on that day reflect on my music.      

What has been your most memorable performance to date, and why?
Definitely the Hed Kandi 20th anniversary at-ministry of sound. The sound system is my favourite and the crowd did not want to leave, the energy was ecstatic.        

In your opinion, what are the most important skills and qualities a successful DJ should have?
Play according to your audience, try to have some energy while playing as well. Have many tracks and organize playlists properly so it's easier to find music with keys in the right place so they mix well.       

How do you stay up to date with the latest music trends and ensure that your performances are fresh and relevant?
I am constantly searching for new music on spotify, SoundCloud, traxsource and beatport. I am also lucky enough to have great friends who are djs and they send me some good music.

Can you discuss any challenges or obstacles you have faced in your career as a DJ, and how you overcame them?
I was going through an emotional transition after some very close friends to me passed away and I rushed off to Cream fields the next day to put my mind off and played a set while I was crying but then the energy was so amazing and it made me want to play even better for my friends and the crowd.       

Can you speak to the role of technology in DJing and how it has impacted the industry?
Technology has evolved in such a way that vinyl was used for really feeling the music and not looking down at the screens so much on the pioneer CDJS now to this day.  

How do you engage with your audience during performances, and what do you hope to convey through your music?
When I have played a classic track which everybody knows and it is unexpected I love the sound of the audiences reaction. I hope to always convey a build up of emotion to my music, when it will ultimately evolve with a positive impact on the crowd.  

Can you share any upcoming projects or collaborations you have in the works for the future?
I am working with another artist on a project which is totally different to anything I have done before. He is an amazing singer and artist from monaco and I am remixing his acoustic tracks into almost every style of genre, from tech house to tropical house to EDM.

(Visited 15,483 times, 1 visits today)